OTICON OPN PLAY
Child-friendly hearing care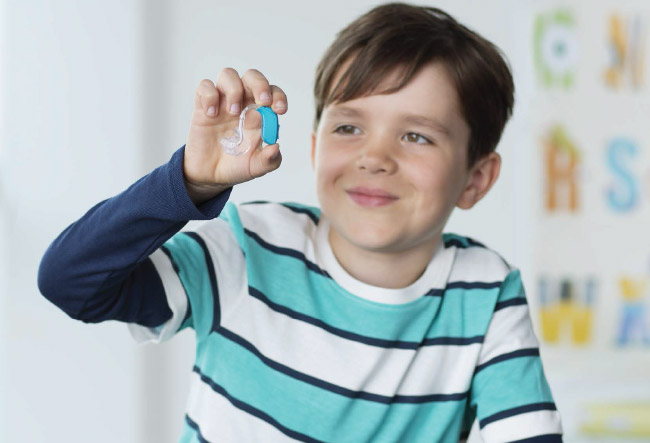 Enjoy a comfortable listening experience
Oticon Ruby offers advanced sound processing letting you capture the rich, natural details in life's everyday moments. Ruby features a unique combination of advanced BrainHearing technologies, designed to help your brain understand more. With Oticon Ruby on your ears, you can feel confident going out and participating in life's everyday situations with your family and friends.
How your child can get 360º access to sound with Oticon Opn Play™
The OpenSound Navigator™ feature opens up your child's world. It gives your child 360° access to the world and helps your child differentiate between meaningful sound and irrelevant disturbing sound, without reducing environmental sounds important to incidental learning and safety.